About Your Room
Your room assignment at Great Plains Regional is based upon your admitting diagnosis and the bed availability on your admission day.
ROOM TEMPERATURE
If your room temperature is not comfortable, please notify the nursing staff.
YOUR HOSPITAL BED
Hospital beds are electrically operated, and your nurse will show you how to work for your bed properly. Your hospital bed is probably higher and narrower than your bed at home. Bedside rails are for your protection. They may be raised at night or during the day if you are resting, recovering from surgery or taking certain medications.
CALLING YOUR NURSE
A button to call your nurse is located at your bedside. When you press the button, the nursing station is alerted that you need assistance, and a light flashes on above your door. A staff member will respond to your signal as soon as possible.
TELEPHONES
Telephones are provided in each room, except in the Senior Care Unit. Patients may receive calls in their rooms anytime. Local calls may be made at any time from the room by dialing "9″ and the number.
We can make long-distance and toll calls at any time by dialing "9,″ "0″ and the number. Long-distance calls cannot be charged to your room. You can make a credit card call or charge a long-distance call back to your home number. Your family and friends can call you in your room by dialing 821-5 and your room number.
GUEST TRAYS
If a family member or a friend wants to eat in your room with you, the person may go to The Grill, buy a meal to go and take it back to your room. If the person does not want to go to The Grill, a guest meal tray can be delivered to your room for $3.50 plus tax. Please call Food Services at extension 363 for more information.
DURING THE NIGHT
Please stay in bed after you have been prepared for the night. Strange surroundings and sleeping medications may create a hazard if you get out of bed. For assistance during the night, use your call button.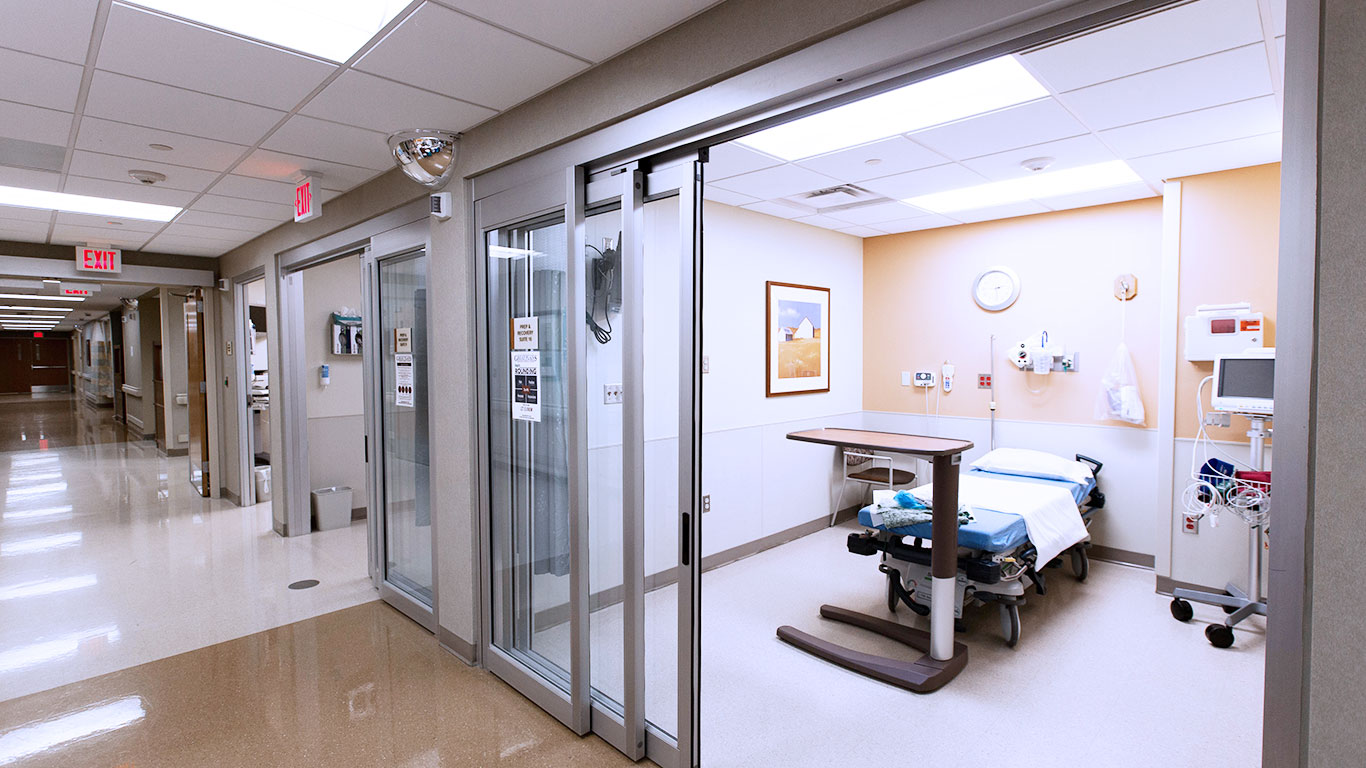 24-Hour Emergency Unit
GPRMC's Emergency Department is staffed 24/7 by emergency medicine trained physicians and a staff of seasoned emergency/trauma nurses. Great Plains Regional Medical Center is designated as a paramedic-receiving facility where each patient who arrives is immediately met and triaged by an ER physician. We place the highest priority on our patients and want to exceed your expectations.